Despite being on course for the treble, the Bayern boss' style of play has been criticised recently for it's so-called sterility. Two Goal writers debate the issue
DEBATE
By Ben Hayward and Carlo Garganese

For most of the 2013-14 season, Pep Guardiola's Bayern Munich have been breaking record after record.
The Bavarians clinched the Bundesliga title before the end of March and, having reached the final of the DFB-Pokal and semi-finals of the Champions League, are on course to complete the double-treble.
However for the past six weeks or so, Guardiola has been facing growing criticism as results and performances have taken a nosedive. One of the main complaints has been over the style of football that Bayern have been playing.
The Spaniard's tiki-taka brand, which he transported from Barcelona, has been labelled by some as sterile and lifeless. Others argue, though, that Guardiola's passing philosophy is the purest way of playing the game – and provides a beautiful spectacle.
So is Guardiola's tiki-taka beautiful or boring? Two of Goal's writers go head to head over the issue …
"IT'S NOT PEP'S FAULT THAT RIVALS PARK THE BUS"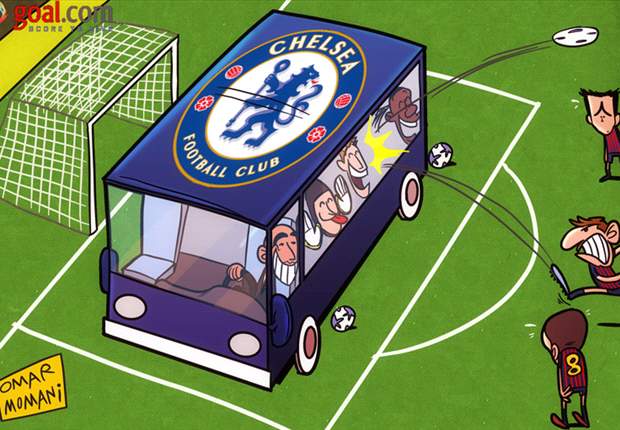 By Ben Hayward
There is no right or wrong way of playing football, but the philosophy utilised by Pep Guardiola's brilliant Barcelona side was perhaps the purest in terms of style that the game has seen in recent years.
Guardiola's class of Lionel Messi, Andres Iniesta and Xavi revolutionised football, no doubt about that, and the Catalan coach is now employing a similar style at the Allianz Arena with Bayern Munich.
It has already worked spectacularly with goals galore in the Bundesliga, and the title was wrapped up in record time this season. However, a dip in form over the last few weeks has also seen the Munich side lose some of their shine, while Guardiola's constant experiments have irked some observers.
They shouldn't. Because behind those seemingly strange tactical tweaks is Pep's pursuit of perfection and while it hasn't always worked, it must be applauded. Guardiola wants his side to evolve and the results of his tactical tests will all be stored in his magnificent mind for future use.
The biggest problem he has – and it's nothing new – is that opponents sit back against his teams, defending deeply and squeezing spaces. In other words: they park the bus.
All sides struggle against such systems and Pep's Bayern are no exception. At Barcelona it was the same and the two Champions League semi-finals lost by that team were against ultra-defensive Inter and Chelsea outfits who frustrated the Catalans with men behind the ball, tight marking and reduced spaces in the final third.
Guardiola is still seeking solutions to break down disciplined defences, but his tiki-taka philosophy remains the best bet and the purest form of football around. In full flow, it's breathtakingly beautiful and when it's not, that's usually because the other side won't come out and play – and that's hardly Guardiola's fault. On the contrary, in fact: it's the ultimate compliment.
Follow Ben Hayward on

"TIKI-TAKA 2.0 IS BORING & REPETITIVE"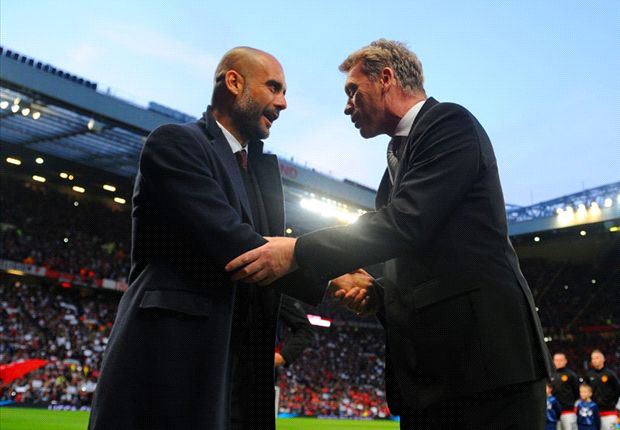 By Carlo Garganese
Let's make one thing very clear right from the start: Pep Guardiola is good for the game.
We live in an era where athletes are taking over the sport. Technicians and artists are slowly disappearing and being replaced by runners and robots. The Spaniard demands that his sides always play football, even if there is no doubt that total pressing also forms an important part of his philosophy.
Yet, in an attacking sense, Guardiola has taken the tiki-taka brand too far. His first version was a joy to watch – Barcelona winning two Champions Leagues by playing some of the best football the game has ever seen. The 2009 champions may have dominated possession and territory, just as Bayern do today, yet they were dynamic, expansive and unpredictable also – the frontline of Lionel Messi, Thierry Henry and Samuel Eto'o devastating opponents.
But this was just the beginning of Guardiola's creation and his obsession with passing teams into submission grew unhealthy. To such an extent that in his final trophyless campaign at Camp Nou, his side had become painfully predictable. "Sterile", as Arsene Wenger labelled them. The Blaugrana would try to walk the ball into the net – there were no long shots, no crosses, no forwards. There was no variety.
At Bayern, we have witnessed a similar pattern. During the first half of the season, with the influence of Jupp Heynckes still visible, Bayern were comparable to the Barca of 2009. Since the turn of the year, the Bavarians have evolved aesthetically into the Barca of 2012.
"We'll be unwatchable like Barca. They'll be passing it backwards on the goal-line," complained Bayern legend Franz Beckenbauer last month.
The lowest moment was the Champions League quarter-final versus David Moyes' Manchester United. Bayern tinkered with disaster despite enjoying almost 70 per cent of possession in both legs. Their play was slow and repetitive – short, blunt passes from side to side on the edge of the box. There was no penetration and no penalty box threat at Old Trafford until substitute Mario Mandzukic's telling introduction.
Bayern may still win the Champions League this season, but just as Guardiola helped fans fall in love with tiki-taka he is now doing his best to destroy its popularity. It is time for him to sack tiki-taka 2.0.
Follow Carlo Garganese on