COMMENT: Schalke were the subject of conspiracy talk after their controversial win while the number of goals scored sounds a warning bell for the tournament's competitiveness

By Peter StauntonIt rained goals on matchday three in the Champions League. In Group A, Atletico Madrid exercised their dominance over Malmo while Juventus were again beneath the required standard, losing to Olympiakos in Greece.
In Group B, Real Madrid demolished Liverpool but Basel slipped up at Ludogorets to leave the runners-up spot up for grabs. Leverkusen sunk Zenit in Group C, 2-0, while the only scoreless game in the round came between Monaco and Benfica.
Arsenal's late, late show ensured three points at Anderlecht in Group D, with Dortmund again in cruise control over Galatasaray in Istanbul as Jurgen Klopp's men maintained their 100 per cent record. Pep Guardiola masterminded a master class as Bayern laid down a marker in Group E, winning 7-1 on the road at Roma. Manchester City slipped up again, though, this time in the cold of Moscow, as they drew 2-2 with CSKA.
Barcelona were supreme in Group F in a 3-1 win over Ajax but Paris St-Germain were made to work for their 1-0 victory in Cyprus against Apoel. Chelsea seized control of Group G with a 6-0 thumping of Maribor while the game of the week was arguably Schalke's dramatic 4-3 come-from-behind win over 10-man Sporting.
Rounding things out in Group H, Porto beat struggling Athletic Bilbao 2-1, while special praise must be reserved for Shakhtar Donetsk, who, thanks to five Luiz Adriano goals, beat BATE 7-0.
Here is the story of matchday three …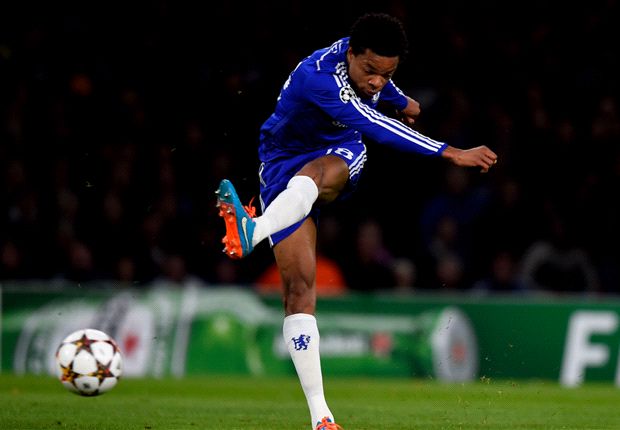 Tuesday night brought 40 goals in eight matches, which was a Champions League record. While Sporting's valiant attempt to claim a point with 10 men against Schalke was laudable and CSKA Moscow impressed in clawing back a 2-0 deficit against Manchester City, the rest of the games delivered in an overt manner an indictment on the current state of affairs in the competition.
The richest teams win. A 0-7 home defeat by Shakhtar Donetsk on BATE and Chelsea's 6-0 win over Maribor were one-sided and anti-competitive. Bayern Munich's 7-1 dismissal of Roma was illustrative of the gigantic strides by which the German giants remain ahead of their competitors.
The Champions League is, therefore, a battle of resources. Those teams with the most money and the highest concentration of big players on their wage bills will win. The current status quo is for the best teams in Spain, England and Germany, as well as Italy and France, to consolidate the wealth gap between themselves and the have-nots. Financial Fair Play and the banning of third-party ownership are also designed with that in mind – to ensure the upstarts don't go rocking the boat by trying to compete.
While fans of the team dishing out the beatings might purr at their performances, for the rest of the continent, games like that only serve to illustrate the dearth of competition at the top level in the European game. It is alarming and damaging to the Champions League's credibility.
The group stages, by and large, are a complete dawdle for the big teams where they introduce new young players and save the legs of their stars. There is no true measure of the Champions League's competitiveness until the very late stages of the knockouts. The order is very much preserved where the biggest teams from the biggest leagues have things all their own way until the herd is trimmed.
Enjoy the goals but question the competitiveness.


Shakhtar and Luiz Adriano shine in adversity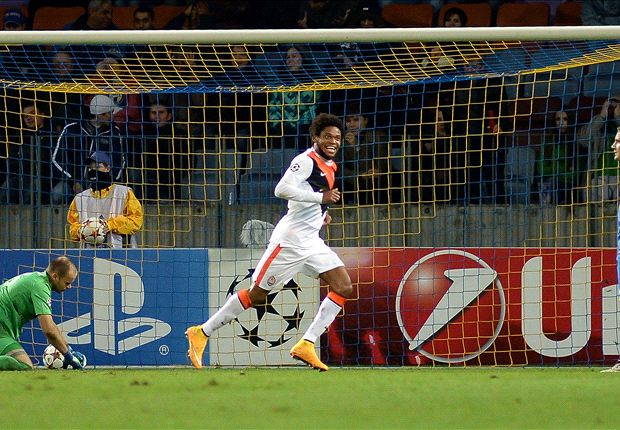 This week, the Donbass Arena, Shakhtar Donetsk's home ground, was heavily damaged by an explosion nearby. On the same day, the club were delivering humanitarian aid to those affected by the troubles in the beleaguered region.
Against this bleak backdrop, the Ukrainian champions are attempting to conduct a domestic campaign as well as a Champions League run.
It is a destabilising season by any team's standards. Shakhtar are playing their 'home' matches 1,200 km away from their Donbass Arena base in Lviv due to the ongoing unrest in Ukraine.
On the pitch, they are not letting the trouble on the home front affect their output, at least not in the Champions League. While there have been two recent defeats domestically, including earlier this month against arch-rivals Dynamo Kyiv, this week brought their best result in Champions League history.
Mircea Lucescu's side won 7-0 away to BATE, with Luiz Adriano scoring five goals. Fellow Brazilians Alex Teixeira and Douglas Costa, who also opted to stay with the club despite offers to leave Ukraine this summer, were on the scoresheet, too.
"We had problems with the squad at the beginning of the season as some very important players for the club didn't want to return to Ukraine." Lucescu said last month. "But now they are here, they see that it's safe to be with the club and we play and train in the safe places."
Shakhtar are now well-placed to take a knockout berth in Group H ahead of Athletic Bilbao and BATE, with Porto currently topping the table.
Late Schalke show leaves Sporting spitting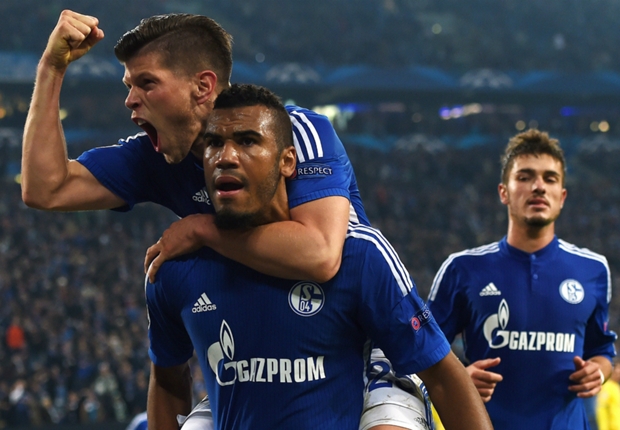 Sporting were fuming following their side's 4-3 defeat away at Schalke. Jonathan Silva, the Argentine full-back, was deemed to have played the ball with his hand inside the area deep into injury time. This permitted Eric Maxim Choupo-Moting to slot the winner past Rui Patricio, who had earlier committed a calamitous error.
That 10-man Sporting had also fought back from 3-1 down to level at 3-3 following Mauricio's red card made the blow even harder to take.
"What happened is not normal. It is a tremendous injustice. I don't feel like saying anything else about it," coach Marco Silva told the press afterwards.
Former director of Sporting's General Assembly, Eduardo Barroso, told Portuguese radio on Tuesday night that the result was the work of "Russian mafia", while fans took to social networks to criticise Uefa.
The reason? Schalke's tie-up with Champions League sponsor Gazprom. The Russian energy giant is the chief sponsor of both Schalke and the tournament itself, while the appointment of a Russian official for the game, Sergey Karasev, has left all connected with Sporting crying travesty.
The nature of the penalty kick was contentious to say the least. The ball struck Silva square in the face from a Klaas-Jan Huntelaar header and there did not seem to be any suggestion at first that a penalty would be given. On advice from the fifth official behind the goal, however, Karasev acted.
Uefa did not respond when this writer asked whether or not there was a conflict of interest in having teams sponsored by Gazprom in a tournament also sponsored by the same company. Nor did it respond to the question of whether or not it is worried about accusations stemming from the relationship.
The governing body's close links with the company were put under scrutiny last year when an anti-Gazprom banner was unfurled at the Basel-Schalke group stage match at St Jakob Park. This season, the relationship, ratified for three seasons in 2012, is again back in the spotlight.
Meanwhile, Sporting are left with one point from three games and look certain to be eliminated as Schalke and Chelsea, incidentally also sponsored by Gazprom, take control of Group G.
Olympiakos keep on rolling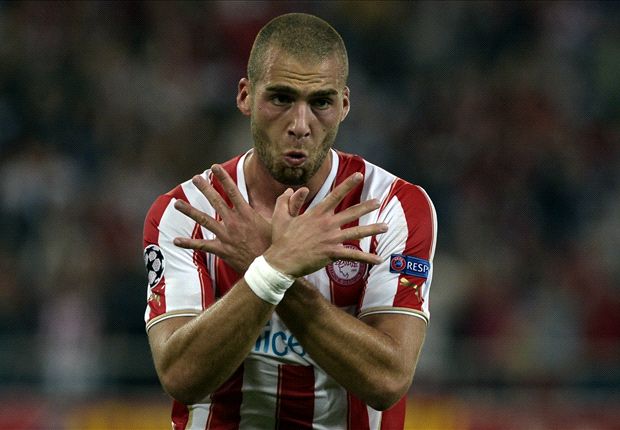 Michel remains on the bench but this is a very different Olympiakos team to that which emerged from the group stages of the Champions League last season before being eliminated by a brilliant Robin van Persie hat-trick at Old Trafford.
Gone are talents like Joel Campbell and Hernan Perez, who were on loan last term, as well as established Greece internationals Andreas Samaris, Kostas Manolas and Jose Holebas – all key players sold for good money.
There were eight new faces in the team which beat Atletico Madrid on matchday one, including a brand new back four, and there were seven in the side which downed Italian champions Juventus on the third matchday in Piraeus. Happily for Olympiakos, goalkeeper Roberto is still in the ranks and again proved his worth on Wednesday.
While Kostas Mitroglou has returned to a club he knows well, fresh faces like Ibrahim Afellay and Pajtim Kasami have come in and impressed.
There have been teething problems in the Greek Superleague – Olympiakos fans are not, after all, accustomed to dropping four points in their first five matches – but results in the Champions League have been characteristically defiant. Their 1-0 success over Juve made it five consecutive home wins in the competition.
The Malmo reverse will have to be marked down as a shock but Michel has constructed a pair of victories over last year's finalists, Atletico, as well as Juve. With the Italians as bad as ever in recent times in this season's competition, that win might not look impressive, but those vital three points will count for a lot once the knockout places are decided.
Olympiakos are turning the tables on the favoured sides.
All but over for pathetic Galatasaray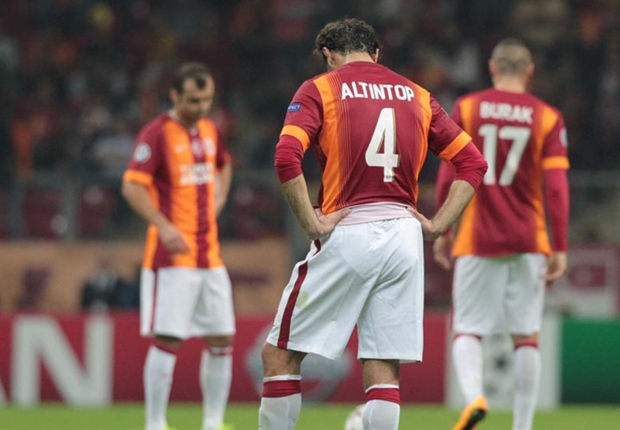 It is a tough Champions League group, admittedly, but it is the nature of their two defeats which should have the alarm bells ringing for Galatasaray. A 4-1 defeat against Arsenal at the Emirates and a 4-0 loss at home against Borussia Dortmund on Wednesday mean that Gala are staring down the barrel after three matchdays. It would take a spectacular collapse from either Arsenal or Dortmund to facilitate the Turks going through now.
And with the Turk Telecom Arena proving to be no match for the raucous atmosphere at their old ground, the Ali Sami Yen, Galatasaray can no longer count even on the fervent support of their fans. With good reason.
"We must improve but our primary target is the Turkish league," coach Cesare Prandelli told Smartspor after the Dortmund game. "The Galatasaray board brought me here for the league title, for the fourth star. Now we must focus on the championship."
Just as well, because their Champions League form is absolutely hopeless. Gala have won two of their last 11 matches at this level and none of their last five. Furthermore, they only managed to claim an automatic place in this season's competition because arch-rivals Fenerbahce, who won the league, are suspended from European competition.
The club is in complete turmoil from top to bottom. An indifferent start to the Turkish Super Lig season for the Lions – one win from three as well as a Super Cup defeat to Fener – combined with awful Champions League form, meant that Cesare Prandelli was fighting to save his job after only a couple of months in charge. The 2-1 weekend win over Fener in the Istanbul derby courtesy of two Wesley Sneijder wonder goals was widely seen to be the result that saved him.
The man who hired Prandelli, Unal Aysal, has also dropped the bombshell that he will not be seeking re-election in the club's presidential run-off this week. Given that Aysal was the man responsible for the big-money signings of Sneijder and Didier Drogba, as well as delivering two league titles through Fatih Terim, Prandelli and the club as a whole are on uncertain ground.
Up to this point there has been no pattern to Galatasaray's play under Prandelli and he has tried out a number of different formations to little avail. Summer transfer targets like Lukas Podolski were missed, while Blerim Dzemaili and Goran Pandev are fulfilling their status as Serie A cast-offs.
Although they remain second in the league, Galatasaray have plenty of work on to ensure qualification for the same stage of next season's competition.
Follow Peter Staunton on