The Madrid coach is accompanied by two of his illustrious colleagues, as well as two of his pupils at the Santiago Bernabeu

The Catalan traditional Caganer – which translates as 'defecator' – has been given a celebrity make-over in time for this year's festive season, with Jose Mourinho, Pep Guardiola, Carlo Ancelotti, Sergio Ramos and Cristiano Ronaldo all making an appearance.
The miniature figurines depict a crouching person with pants around ankles, to symbolise fertilising the ground.
Leading specialist manufacturers Caganer.com present several new figures, including the aforementioned coaching trio, the Real Madrid defender and the Fifa Ballon d'Or winner.
The Famous Fecal Festive Forty are all designed and handmade at the Torroella clay workshop and completed in cooperation with a number of organisations working with people with disabilities.
Since the eighteenth century, the tradition of the Catalan nativity scenes has featured the ubiquitous Caganer. A beloved figure who, it was believed, led to good fortune, luck, health, happiness and peace of mind – as well as fertile crops for the following year.
None are intended as a joke, but a tribute.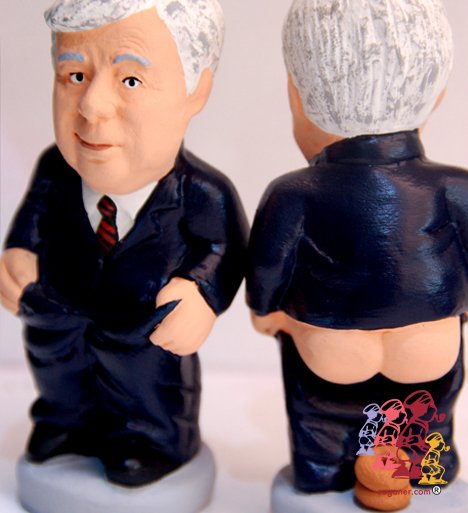 ANCELOTTI


CRISTIANO RONALDO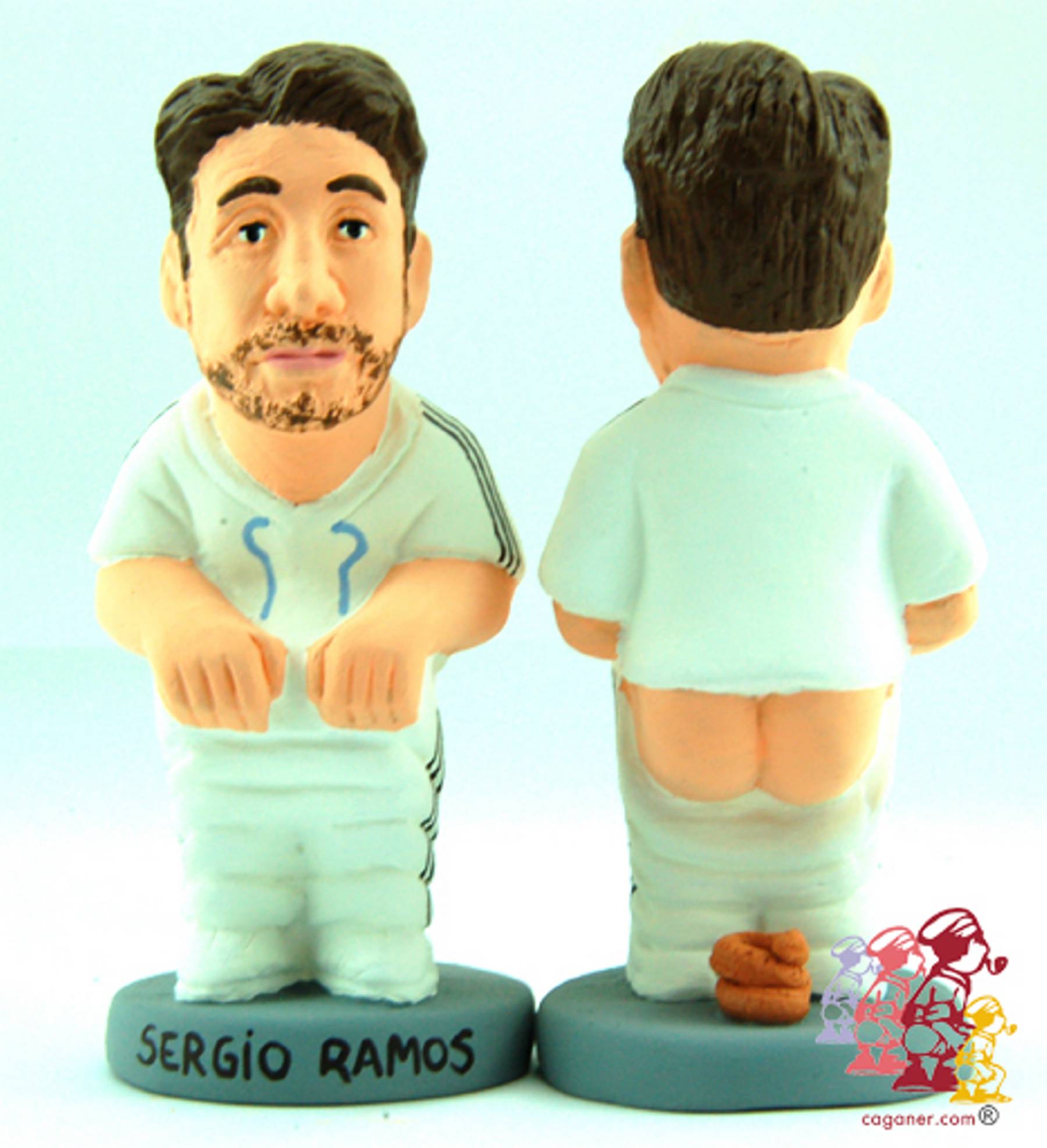 SERGIO RAMOS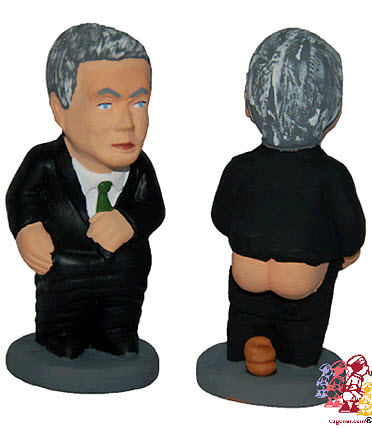 JOSE MOURINHO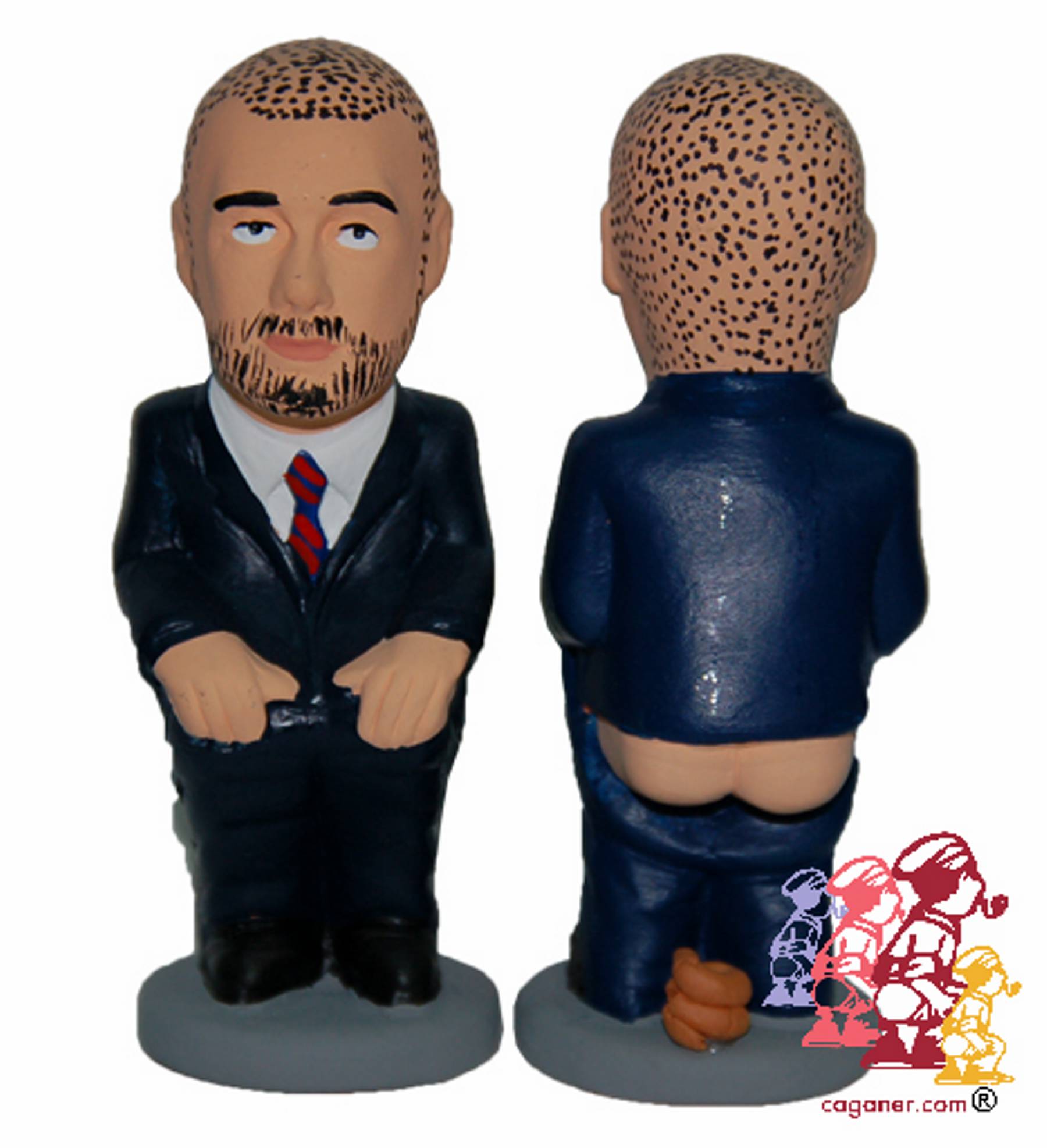 PEP GUARDIOLA