Unwashed and still muddy, the Germany star's left boot has sold at auction for a staggering amount which will be donated to 'A Heart for Children'

The left boot of Mario Gotze, which won Germany their first World Cup in 24 years, has sold for a staggering €2 million at a charity auction.
Gotze's left-footed volley flew past Sergio Romero in extra-time in Rio de Janiero in July as Joachim Low's men claimed football's greatest prize for the fourth time.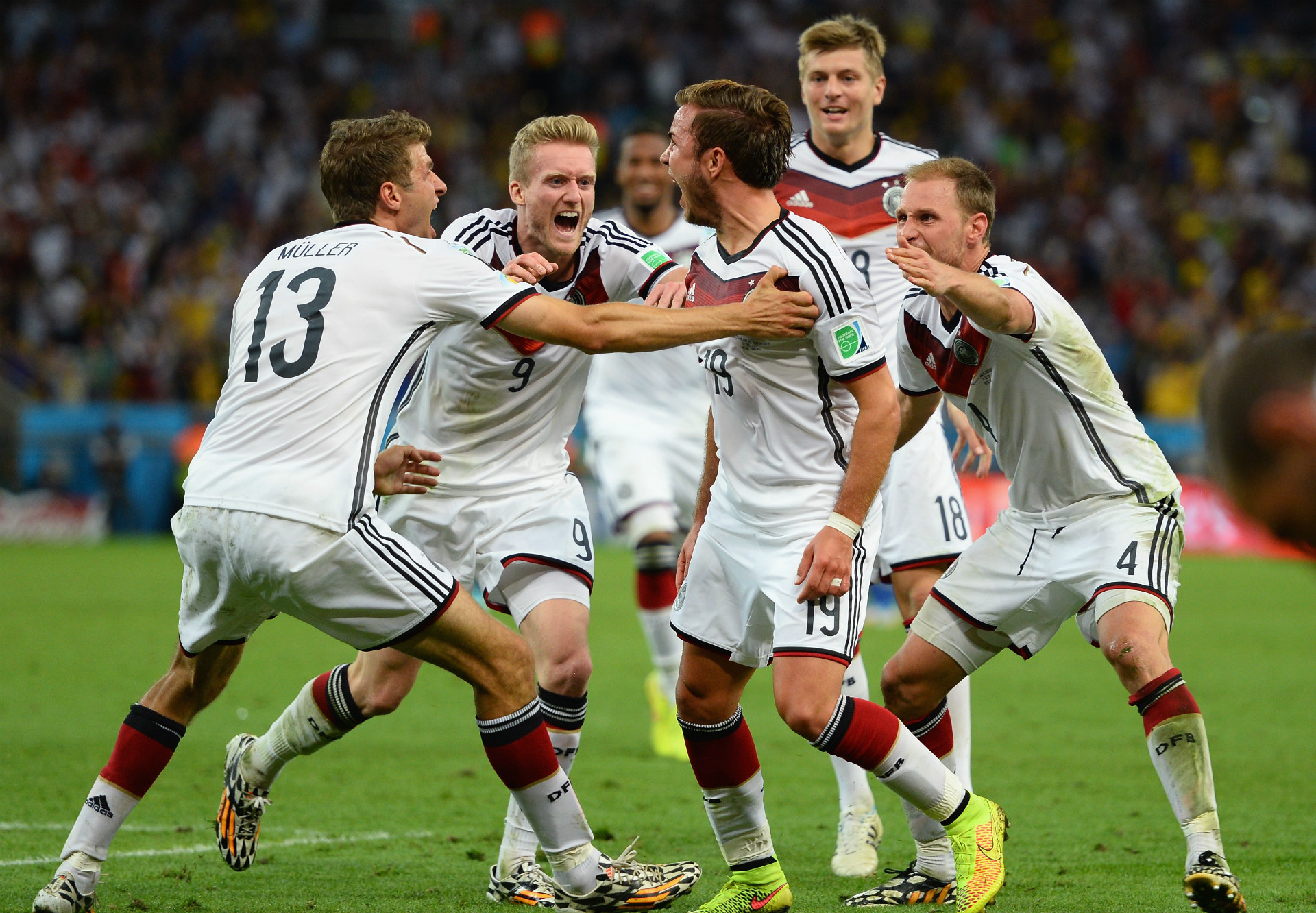 MOBBED | Gotze is surrounded by team-mates after his strike against Argentina
The boot, which has gone unwashed and unworn since that iconic moment in Brazil, raised the incredible €2m for German charity 'A Heart for Children' as bidders scrambled to own a true piece of footballing history.
"I have never washed the boot. It is still in the same condition as it was in Rio, when I left the stadium with it," the Bayern Munich man told Bild.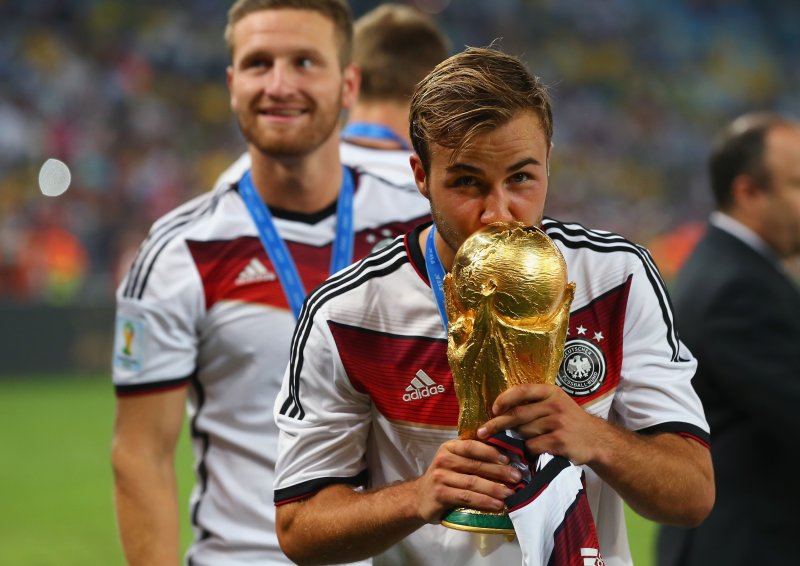 TASTE OF VICTORY | Gotze with the trophy he won for Germany
"There is still grass on it. I have never put the boot on after the final. I kept it safe at my house."
Treasurer of the charity Niko Knochenhauer added: "I would not have dreamed [this]. Two million Euros – that's a huge amount. The good thing is that it is for a good cause… and not just for the shoe."