The Spanish coach admitted that he often does not know where he is on the sidelines once he is caught up in the drama of a match

Bayern Munich coach Pep Guardiola says he cannot sit still for a full game and admits he often does not know where he is when he jumps around on the sidelines.
The coach is famous for passion and constant gesticulations on the touchlines during games, and his activity during his side's 1-0 win over Bayer Leverkusen on Saturday saw him described as "as hot as chip fat" by club sporting director Matthias Sammer.
And Guardiola has said that he simply cannot stay put in the heated Allianz Arena dugout for an entire game.
"I just sit down, then I go forward, backwards, forwards, backwards!" he told Bild.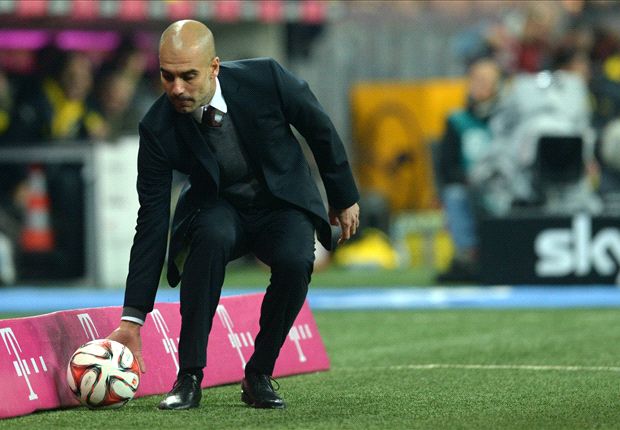 CHIPPING IN | Guardiola cannot help but get involved from the touchlines
"At that moment I do not know where I am. But if that happens, of course I must speak with my players. Sometimes they do not hear me. Then I have to move further forward."
Guardiola's Bayern take on CSKA Moscow in their final Champions League group game on Wednesday, having already assured qualification to their next round.