The Real Madrid goalkeeper is doing everything he can to ensure he's replaced in the summer while Jose Mourinho might be cursing an errant piece of transfer business

By Peter Staunton

As hard as David De Gea is working to make sure Manchester United qualify for the Champions League, Iker Casillas's continued presence in the Real Madrid goal could hasten the holder's exit from the competition.
Whether or not De Gea ends up back in Madrid or not this summer one thing is for certain, Real need a new goalkeeper and will be lucky to get anywhere close to the final this year with Casillas between the sticks.
Should De Gea move to Santiago Bernabeu then Manchester United fans would be entitled to hold Casillas directly responsible.
The veteran's form in the Champions League last 16 second leg against Schalke was a new low for the man for whom the bar drops further by the week. There were all kinds of mistakes in that 4-3 defeat.
It has reached the stage that Carlo Ancelotti is effectively sabotaging his own team's chances in order to keep some semblance of confidence invested in what was one of the great modern goalkeepers. Those days are finished.
Casillas not only drops the ball and allows it to squirm through his body; he no longer sends any message of assurance to the rest of his team. The Real Madrid defence appear desperate to prevent any type of shot hitting his goal.
Contrast that to the confidence instilled in Manchester United by De Gea. He is currently making logic-defying saves game after game as United attempt to earn a spot in the Champions League.
If they do reach it then no one man will have played a larger part than De Gea. Only he will not likely be around to see it.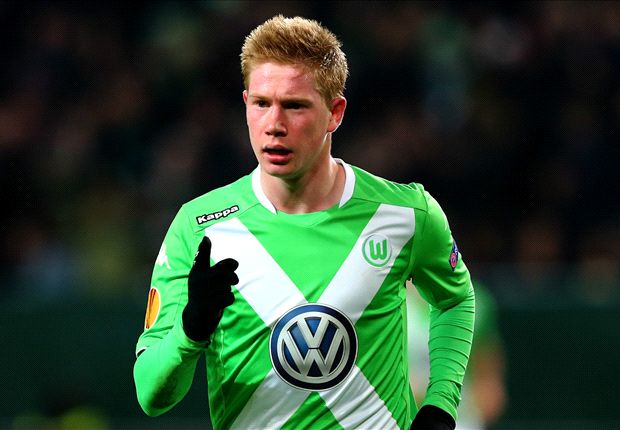 Chelsea went off like a rocket this season and it looked like Eden Hazard and Cesc Fabregas would carry them to easy glory in the Premier League and propel them far in Europe too. It has not worked out exactly like that. Chelsea are out of the Champions League and recent performances in the league would suggest that their pace is also slowing on the home front.
Jose Mourinho has his favourites, but it would be reasonable to say that the Chelsea coach expects too much from too few players. The team looked leggy on Tuesday against Paris St-Germain in the Champions League but Mourinho only made one change in the home draw against Southampton at the weekend.
He demands that Hazard and Fabregas maintain that electric creative pace with which they began the season. Hazard, however, needs help; he cannot do it all on his own. Fabregas is burned out.
Mourinho fortified Wolfsburg's attacking ranks in January with the sale of Andre Schurrle, who could have certainly added energy to the Chelsea frontline. It is, however, his decision to sell Kevin De Bruyne to the Germans that could come to define Chelsea's season.
The Blues do not have a player as good as De Bruyne this season. He is the best player in Germany, bar none, and would easily command a place in Mourinho's line-up these days had he been permitted to develop at Stamford Bridge.
Mourinho, though, has little regard for bringing players through and there were some personal differences between the baby-faced Belgian and his former coach. Whatever those differences were should have been worked through because Chelsea's Champions League ambitions are dead in the water and De Bruyne could have done something about it.
He has scored nine goals and assisted 16 more in 25 league matches this season. He has created 80 scoring chances. That is 30 more than Arjen Robben. By contrast, his compatriot at Chelsea, Hazard, has scored 10 goals, provided six assists and created 79 chances in the Premier League. He has done that in 28 matches. It is tight but the edge goes to De Bruyne.
Last week he scored two goals in a 3-1 win over Inter in the Europa League. At the weekend he scored one more and made another two in the league against Freiburg.
As criticism of Fabregas and, in particular, Oscar mounts up at the Bridge, it is no small wonder that fans are questioning De Bruyne that got away.
PSG better off without Ibra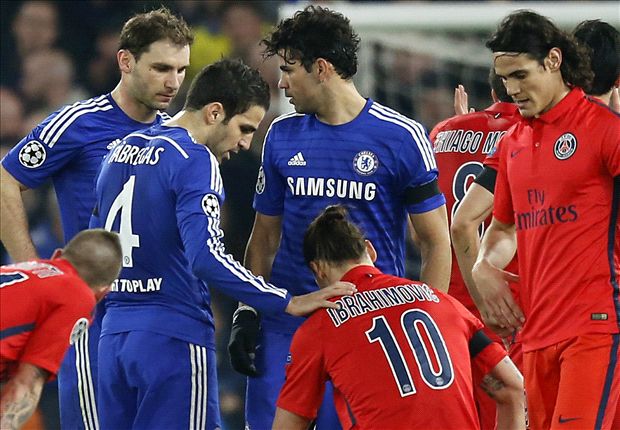 What has Zlatan Ibrahimovic done so far in 2015 to draw attention to himself and his tiresome 'brand'? He was banned for two matches after delivering a violent kick to Romain Hamouma in a Ligue 1 fixture in January.
He was sent off for an ill-conceived tackle on Oscar against Chelsea in the Champions League.
Last weekend he described France as a "shit" country. Zlatan, if it's that "shit" then hand back the €14m per year you've been earning since you moved there and leave.
The point is that Ibrahimovic has been no less in the headlines this season but it is not his football doing the talking. Last season he scored 41 goals. Aside from penalties, he has scored two goals in 2015. None have come in the Champions League. During this season he has only managed two European strikes; meaningless ones against Ajax and Barcelona in the group stages.
He has not laid on one assist in the Champions League and has created only four chances. By contrast, the PSG midfielder Blaise Matuidi has scored one, assisted two and created 13 chances. He is a player of far more consequence but lacks Zlatan's propaganda.
Even Edinson Cavani, the man generally forced to play out of position to accommodate the Swede, has scored six goals and created six chances.
Zlatan's dismissal against Chelsea was not actually a hindrance for PSG. Without him demanding the ball in the areas he likes, they were liberated to play intricate passing combinations to carry the team up field and maintain possession. Zlatan does not facilitate that.
Ibrahimovic is now facing bans on the domestic front and in the Champions League. His team, then, have a chance to solidify their credentials for both titles in his absence.
Jose Mourinho and Pep Guardiola demonstrated that the last step a team needed to take to win the Champions League was to sell Zlatan Ibrahimovic.
Mind games come back to bite Bayern opponents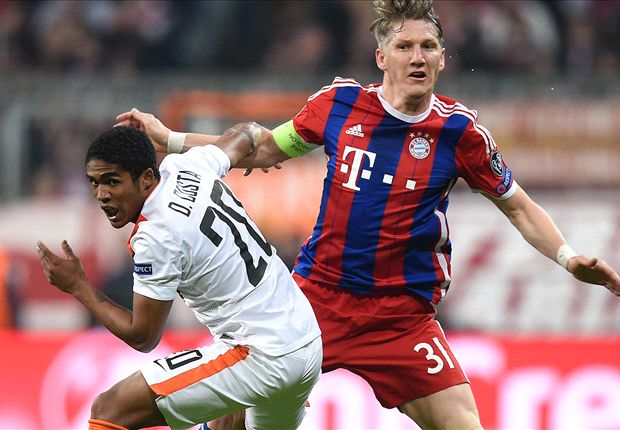 A curious subplot to Bayern's routine aggregate win over Shakhtar Donetsk developed via a leaked WhatsApp conversation following the second leg in Munich.
Bayern's Brazilian full-back Rafinha, like most people, is involved in a chat group with friends back home. After the German record champions demolished Shakhtar 7-0 at the Allianz Arena, Rafinha shared his thoughts on the Brazilian contingent in the opposition ranks.
"Those guys are disgusting," he said in a message that subsequently went beyond the party for whom it was intended. "You know what Taison, Fred and Luiz Adriano, another shit, said about our team? They said in an interview that our team was common and that they had chances to win. That's OK about having chances to win, but a common team?"
Rafinha went on to accuse of Douglas Costa of disrespecting Bastian Schweinsteiger throughout the game before asking for the World Cup winner's shirt afterwards. The midfielder made a cameo appearance in one of Rafinha's video messages and confirmed in halting Portuguese just exactly what he thought of Costa's attempt to bury the hatchet.
The incident serves as a reminder of the unique psychological power Bayern command these days. On one hand, the opposition players try to agitate them on the field but then go autograph hunting when the game is over.
Werder Bremen general manager Thomas Eichin was harshly treated by Bayern sporting director Matthias Sammer for daring to suggest ahead of the league meeting that referees were favouring the champions. "He was probably hit by a hockey puck in the head," was Sammer's assessment before Bayern ultimately won 4-0.
In their last six matches, all of which they've one, Bayern have scored 26 and conceded only two. Pep Guardiola's team have reached such a level of dominance that the only wars opponents can fight any longer are in the mind. They are losing those too.
Allegri lifts Juve to places Conte could not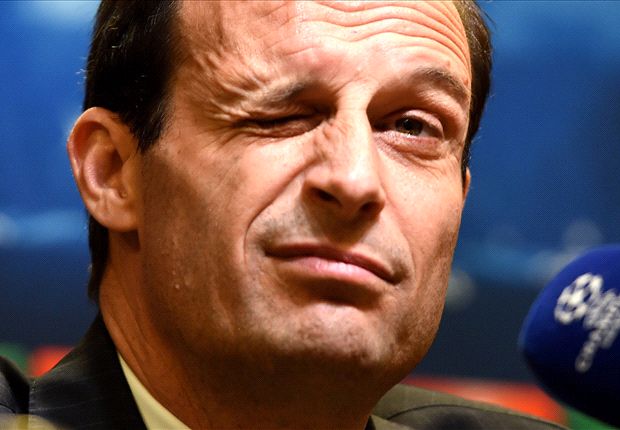 You would never think it now but Massimiliano Allegri was assumed last summer to be the coach who would preside over Juventus's demise. Antonio Conte walked out on the eve of the season due to disagreements about where the club's transfer priorities should lie.
Arturo Vidal and Paul Pogba, the team's two big stars, were rumoured to be on the verge of quitting too. Some modest business was conducted but the signs suggested decline. Roma had added quality and were expected to improve on last year.
Juventus, though, stand 14 points clear of their nearest rivals in Serie A and are bound for the Champions League quarter-finals. There is a serenity about the club totally at odds with the sense of chaos that accompanied the start to their season. It is in Europe that their improvements are most notable.
Conte could never seem to get his team playing comfortably on the continent. He was wedded to his 3-5-2 system and did not believe in the merits of a squad, instead fielding his preferred XI as often as possible.
Allegri may not have brought with him high expectations but he has equalled Conte's best efforts as Juve coach already. In 2012 they overcame Celtic to reach this stage. Dortmund are a significantly bigger scalp.
He has added a new dimension to Juve's play; a tactical flexibility that allows them to move comfortably from three to four at the back. Juve have conceded only one goal in their last four matches in Europe. He has unleashed Carlos Tevez, a scorer of six goals in the competition this season after six seasons without one.
Even diehard Juventus fans will admit they are a rung beneath teams like Bayern, Real Madrid and Barcelona – the three favourites for the competition. With the right draw, however, they could go a long way.
Follow @petermstaunton