The club's Bundesliga title celebrations began after a 2-0 win over Mainz and the coach is targeting more silverware next season

Pep Guardiola says his Bayern Munich team will be even stronger next season after they lifted a third consecutive Bundesliga title.
The Bavarian side wrapped the league title in late April, but followed that up with a dismal run of form in which they lost five of their next six games and were eliminated from the DFB-Pokal and Champions League semi-finals.
The title celebrations began officially on Saturday, though, after they ended the campaign on a high with a 2-0 win over Mainz.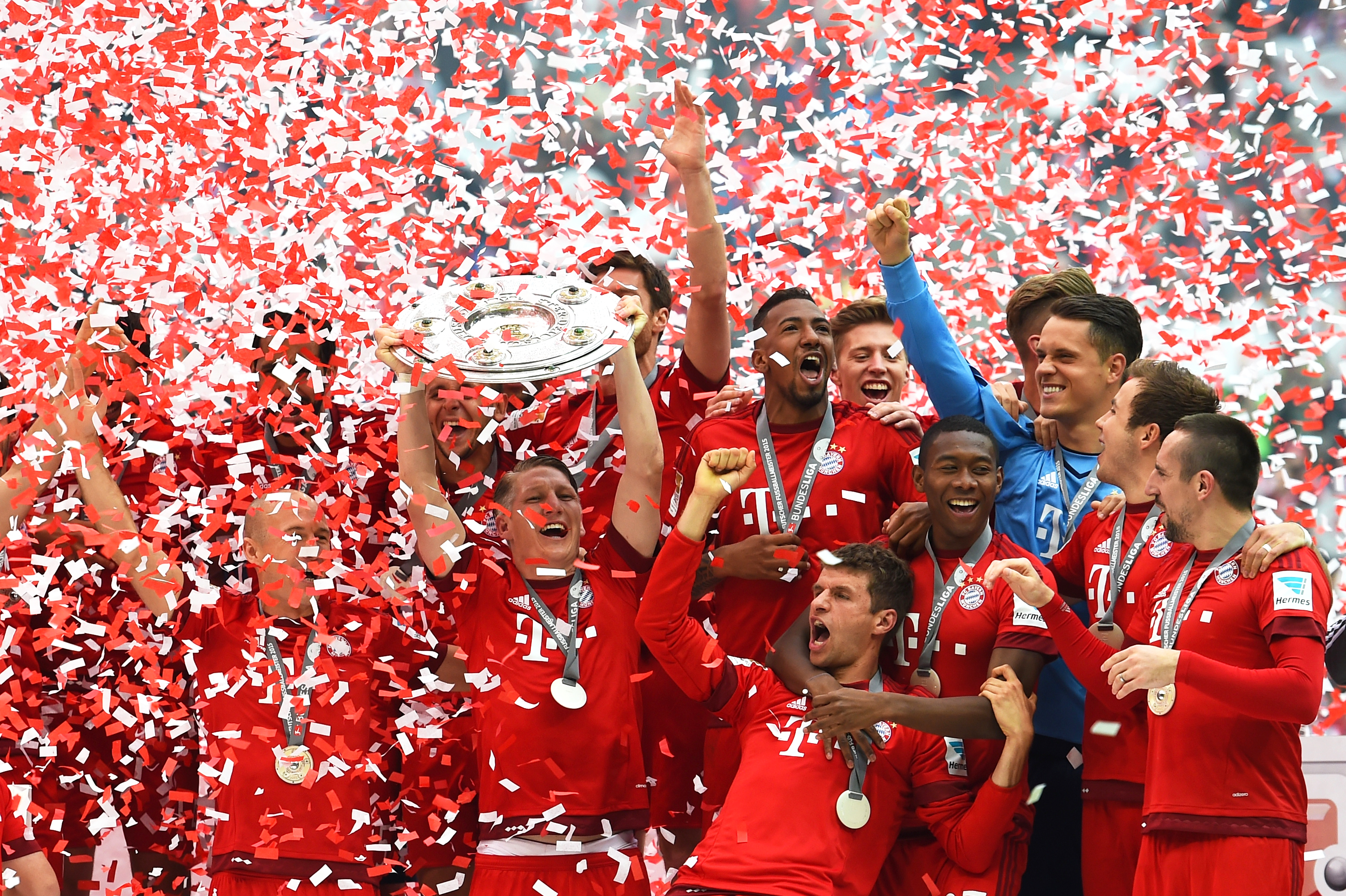 CHAMPIONS | Bayern lift the title for a third time in a row
Guardiola was happy with his players after picking up his second league title since taking over from Jupp Heynckes, but says they must improve next year.
"I must congratulate the team, my staff and our fans," he said after the game. "They gave us great support, especially against Barcelona.
"Next season we will come back stronger. I'm hoping to build the best possible squad."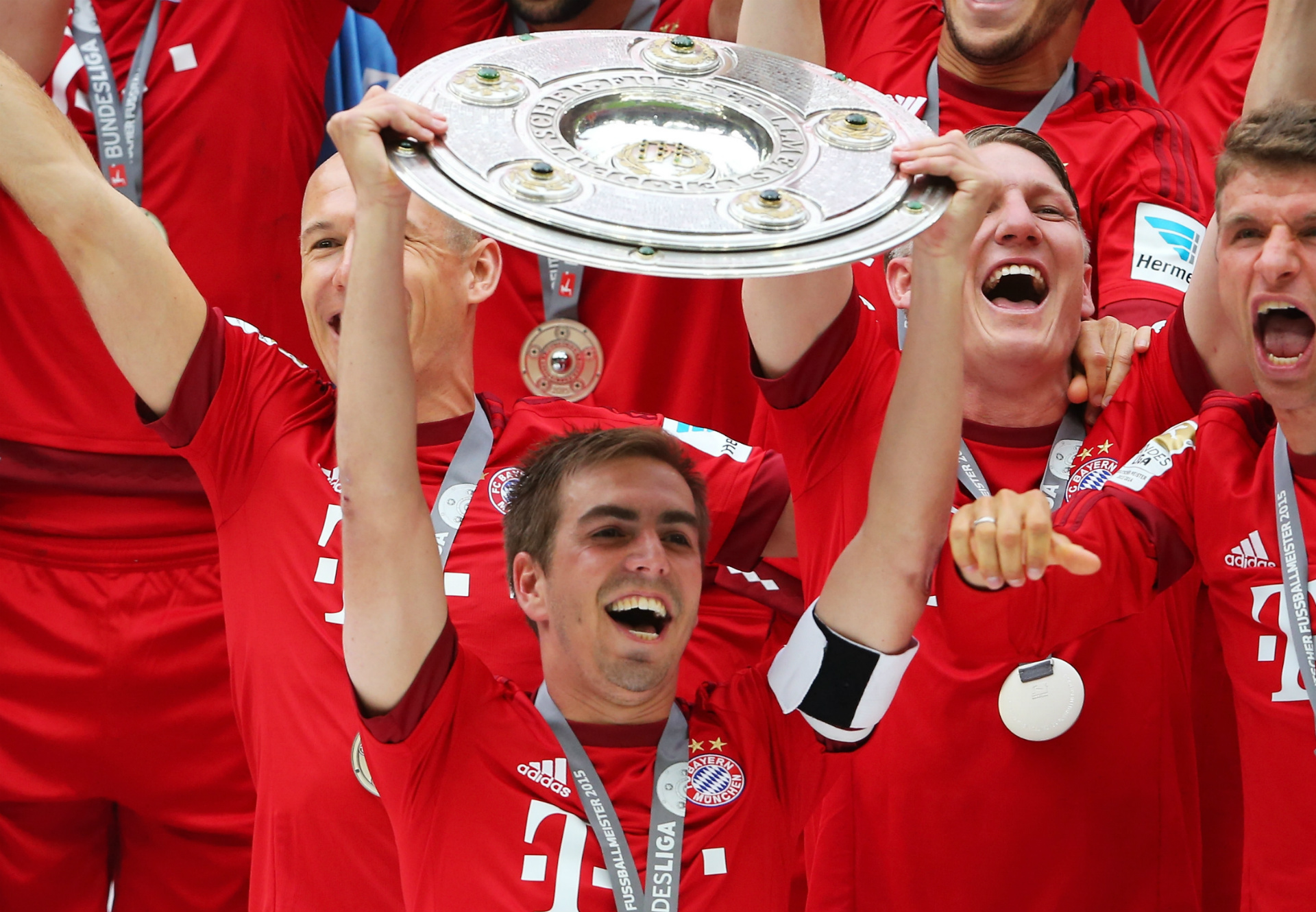 CAPTAIN | Philipp Lahm lifts holds the trophy
Bastian Schweinsteiger scored on his 500th appearance for Bayern in the victory and the midfielder says he is delighted with the campaign overall.
"We had a very good season. We have won the title for the third year in a row, which is not easy," he said.
"In the Champions League semi-final, we lost it in the first leg in Barcelona in the last 10 minutes, otherwise we might have reached the final.
"We were getting close to two finals with that and the DFB-Pokal. If you look at the whole season, we have done very well."