It's nearly 2019, superstar players don't just appear out of nowhere anymore.
Every signing is meticulously scouted and reported upon, every wonderkid profiled and hyped up long before they actually burst onto the scene. Except for when they aren't.
Enter, Krzysztof Piatek.
The 23-year-old Poland international was a virtual unknown but weeks ago. However, after topping the leaderboard in the early stages of the race for the European Golden Shoe with nine goals in seven games for Genoa in Serie A, he has been cannoned to superstardom and linked with (take a deep breath): Napoli, Inter, Roma, Juventus, Dortmund, Bayern, Man City, Tottenham, Liverpool, Chelsea, Atletico Madrid and Barcelona.
Sporting director Giorgio Perinetti has acknowledged that the sharks are circling but insists that Piatek is Genoa's 'until June'.
Here are six things to know about football's newest striking sensation…
1. He Cost Genoa Just €4m This Summer
Yes, really.
While Neymar and Kylian Mbappe have eight goals each so far in Ligue 1 for a combined fee higher than the GDP of Malawi, Piatek, who leads the European goalscoring charts with nine in Italy's top flight (as well as four in one game in the Coppa Italia), cost just €4m from Polish side KS Cracovia this summer.
Piatek, who found the net 21 times last season for Cracovia, was a no-brainer for Genoa president Enrico Preziosi, who according to James Horncastle for ESPN, was still having sleepless nights about passing up the chance to sign another Polish hitman by the name of Robert Lewandowski a few seasons prior.
After taking the relatively low cost gamble, recent reports claim Piatek is worth €60m for Genoa now. 
2. The 'New Lewandowski'
Quite possibly the most obvious comparison to make but not without merit.
Both are Polish (duh) and both are predatory number nines, capable of holding up play and using strength and penalty box instincts, rather than operating from a wide or deeper position.
Speaking to the generous comparison, Piatek told SportoweFakty (via FIFA.com): "I've been watching Robert since I was a youth player. I tried to imitate him. He always impressed me with his back to goal."
The two played together for the first time at international level as Poland lost 3-2 to Portugal in the UEFA Nations League on October 11, with Piatek opening the scoring. 
As far as Genoa president Preziosi is concerned: "I can't say anything other than: Krzysztof is potentially better, a lot better." 
Well, no pressure then.
3. Cut from Poland World Cup Squad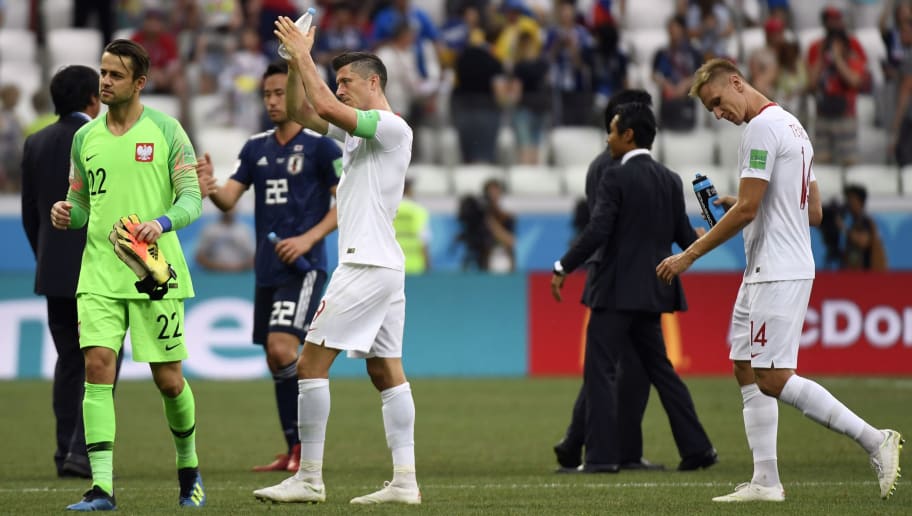 Despite hitting over 20 in Poland's top tier in 2017/18, Piatek (who was included in the 35-man preliminary squad), was one of the casualties of former manager Adam Nawalka's final cut for the World Cup in Russia, as the boss opted for more experienced options up top.
Poland scored two goals in three games, crashing out of Group H, as Colombia and Japan progressed. Perhaps they could've done with a little more firepower…
4. Record Breaker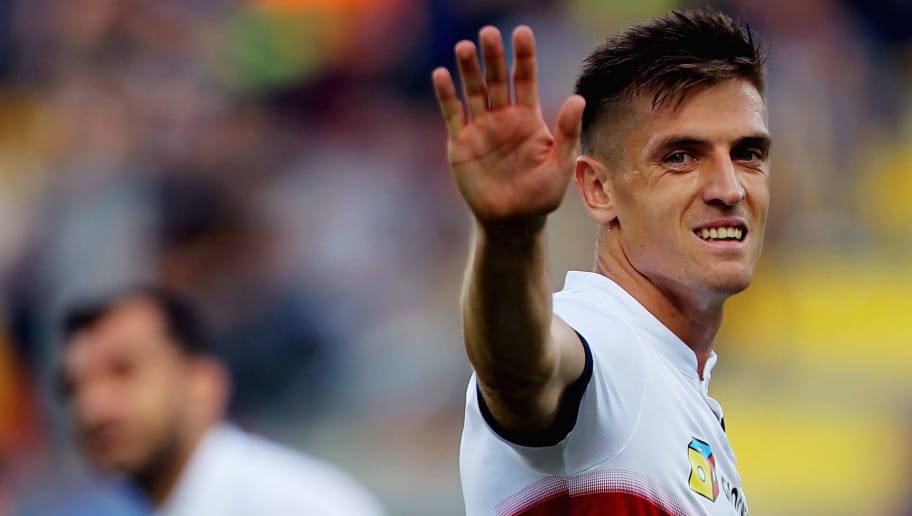 Nine goals in your opening seven games in your first season in Serie A is not bad going at all, but just in case that doesn't impress you, check out these stats:
Piatek is the first player since Christian Vieri back in 2002 to score in each of the first seven game weeks of a Serie A season.
Piatek is also the first player since Andriy Shevchenko (1999) to score in his first five Serie A appearances.
Duck, meet water.
5. He Was a 'Bum' at School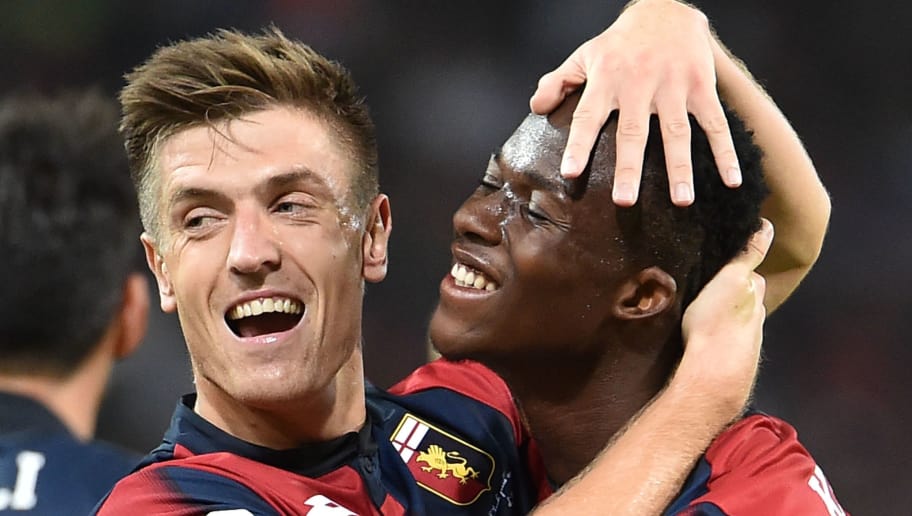 While top level football is clearly not a problem for Piatek, it seems school was a different story, with the striker, in his own words, finding an escape from a tough life through the beautiful game.
"I was a bum at school," he is quoted as saying on FIFA.com. "I never liked learning and stupid ideas used to come to mind. Many people from where I grew up have been lost. They got into drugs. I managed to escape. Football helped me. I was in love with this sport.
"I will never get carried away. I have achieved nothing yet. My family and my girlfriend keep my feet on the ground. I don't sit for six hours a day in front of a computer or console like I used to. I like to work hard, to get tired. I pay attention to diet and training. 
"A few years ago my girlfriend persuaded me to learn English, saying it would help my career. Now it is very useful."
Learning English you say?
6. Napoli Snubbed Him Back in 2016
While they've since been listed among the host of potential suitors headlined by the likes of Barcelona and Bayern Munich, Napoli might've snapped up Piatek two years ago according to one agent.
Football Prince Management representative Francesco Spisso told Calcio Napoli 24 (via Football Italia): "Our agency turned to our associates in Poland and they gave us the chance to represent him [Piatek]. We proposed him to numerous clubs, including Napoli in Italy.
"He wasn't very expensive and was clearly a bargain, but Italian clubs struggle to believe in such a young player. 
"There was a chat with Napoli and they never even replied. They simply didn't take him into consideration."
Awkward.
Let'