The German national team are "fine" after their plane was forced to make an emergency landing in Edinburgh on the way back from Iceland.
The KlasJet flight left Reykjavik at 2am following Germany's 4-0 win over Iceland and was heading to Frankfurt but got into difficulty approximately three miles west of Arbroath.
The plane had to make an abrupt turn between Dundee and Arbroath before taking 20 minutes to land in the Scottish capital at 4am.
It is not yet clear why the incident occurred.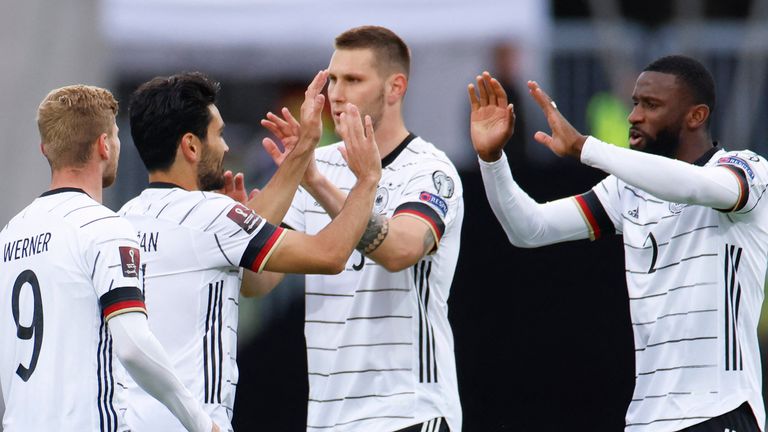 The team tweeted a message in German that read: "Safety first. Safe stopover as a precaution in Edinburgh. From there, individual onward and return journeys are planned."
A second post confirmed the team were "fine".
The team had to fly overnight due to German regulations that ban planes from landing during the night.
Players back in Germany after pressure from Bayern to get players home
The plane that the Germany players were originally on did not take off again.
The team finally arrived in Frankfurt on Thursday afternoon after a seven-hour wait in Edinburgh.

Saturday 11th September 5:20pm


Kick off 5:30pm

Bayern Munich had put pressure on for players to be transported home quickly as they play away at RB Leizpig on Saturday, live on Sky Sports.
Bayern Munich's Jamal Musiala, Leon Goretzka, Niklas Suele and Leroy Sane were among those stuck in Edinburgh for several hours.