The former Barcelona coach will address the press for the first time since his appointment on Monday to start a new era at the treble-winners – but how much should he change?
COMMENT
By Fabio PortaThe wait is over at last. At 12:00CET on Monday, Pep Guardiola will be presented to the press as Bayern Munich's new head coach. Much has been said and written about the 42-year-old since the Bavarians announced his appointment in January and the hype surrounding the Spaniard has reached new heights. But until the new season gets underway, the question of Pep's potential impact in Bavaria will remain unanswered.
The main question is whether Guardiola will instill his own philosophy at the Bundesliga giants. Karl-Heinz Rummenigge is confident that the former Barcelona boss will not alter Bayern's identity, but Pep's tactical ideas leave plenty of room for debate as fans and experts are curious about how he will look to sharpen the tactics of Europe's current finest side. A three-man defence, just one holding midfielder, playing with a 'false nine', or a traditional 4-3-3 – how should Guardiola look to build on the best?
PLAY JAVI MARTINEZ IN MIDFIELD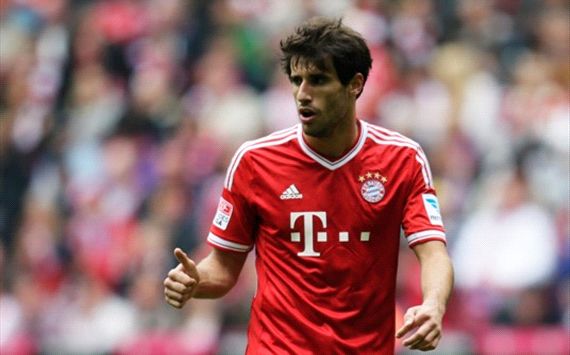 Martinez has developed into a key figure at Bayern after some initial struggles to adapt to the side. He played an invaluable role in the treble triumph at the heart of midfield, but Guardiola is not a fan of a double-pivot, and his compatriot could lose his spot alongside Bastian Schweinsteiger – even though he attempted to sign the player for Barcelona prior to his move to Germany.
The Spain international can also feature in defence, but that's not necessarily the right choice. He can anticipate quick counter-attacks from the opposition while positioned in midfield, keeping things tight and organised in the process, while he is also frequently the starting point for his own side's formidable attack. His work-rate in midfield also ensures Schweinsteiger can pull the strings from the middle, resulting in what was arguably the Germany international's best season of his career in 2012-13.
While he could provide defensive cover alongside Dante, particularly due to the continued absence of Holger Badstuber through injury, it would be a waste of his talent to use him at the back in the long term.
DO NOT PLAY MARIO GOTZE AS A 'FALSE NINE'

Lionel Messi flourished in the 'false nine' role at Barcelona under Guardiola, and enjoyed the greatest goals-to-games ratio the modern game has seen. Many expect Gotze to become Bayern's very own Messi next term once he completes his €37 million switch from Borussia Dortmund, but using the German in the same style could nullify his own undoubted talents.
Bayern and Guardiola would be wise to operate with a true centre-forward. Mario Mandzukic, though nowhere near the level of Messi in terms of goal-scoring, proved a crucial part of Bayern's fluid attacking system last season, ousting Mario Gomez from Jupp Heynckes' plans. Even Spain, who adopted a 'false nine' approach for much of their victorious Euro 2012 campaign, have opted to restore a true striker in the Confederations Cup this summer, and have 15 goals from three games to show for it.
Gotze belongs in an attacking midfield position, where he can add something to the team with his talent and creativity, and set up Bayern's attackers with his intelligent passes. Only in midfield can he develop into the player he aims to become – a rival to Messi at the top of the footballing pantheon, rather than an imitation of the Argentine forward.
Bayern still have room for improvement in the back four, despite their astonishing defensive record last term. Admittedly, Jerome Boateng and Daniel Van Buyten enjoyed a good 2012-13 campaign, but there is no guarantee they can replicate that form next season: Van Buyten does not have age on his side, while Boateng, though vastly improved, remains susceptible to the occasional error.
If Guardiola indeed opts to field Martinez in midfield, he will have to strengthen his defence. Bayern have recently been linked with Valencia wing-back Jeremy Mathieu, while Arsenal's Laurent Koscielny has also made the Bavarians' shortlist. FCB need a strong defender who can also contribute something in possession, and the France international would fit that particular bill.
Bayern compete in three competitions again in 2013-14 and they will be aiming to become the first team to successfully defend the Champions League title. This will be a tough task without another top-class defender.
DO NOT CHANGE BAYERN'S IDENTITY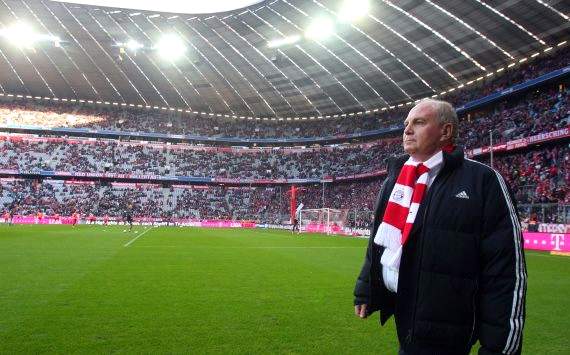 The one thing Bayern fear most is that Guardiola will fix what isn't broken in Bavaria. The Spaniard was calling all the shots at Barcelona and did not disappoint his superiors, but his desire for a large degree of control over first-team affairs could rub up Uli Hoeness and Matthias Sammer the wrong way, with sporting director Sammer in particular renowned for a passionate – and often heavy-handed – approach to matters on the pitch.
The most important thing for Pep will be to treat club icons such as Philipp Lahm and Schweinsteiger with respect. Guardiola always picks the players he feels are best suited for the job and is not afraid to leave out a big name, as the likes of Zlatan Ibrahimovic will vouch for. Dropping the aforementioned duo or someone like Thomas Muller will not go down well with the likes of Hoeness and Sammer.
It will all be about chemistry between coach, players and the board of directors in the Guardiola era, even when the results are good. Jupp Heynckes knew exactly how to deal with the Bayern hierarchy and it remains to be seen whether Pep will be similarly capable in this area of the job.
INCREASE STRENGTH IN DEPTH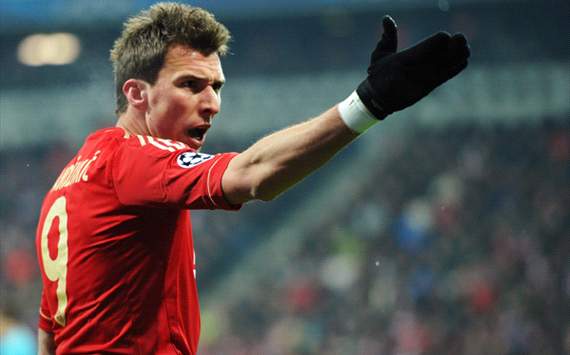 The signing of Gotze was already a clear signal of intent toward players like Muller, Toni Kroos, Arjen Robben and others. The stiff competition for places and strength in depth has done Bayern a world of good in 2012-13, with the likes of Xherdan Shaqiri playing a key role in the club's success despite generally starting from the bench.
The treble-winners are likely to make a few more signings this summer in addition to Gotze. The pursuit of Robert Lewandowski looks set to continue for some time to come, while the likes of Thiago have been linked with a reunion with his old boss in the Bundesliga. However, whether Bayern will manage to lure further high-profile names to the Allianz Arena will probably not become clear until the closing stages of the transfer window.
It would be a good idea if Guardiola were to further strengthen his squad. Not every Bayern player will be able to replicate last season's form and the Spaniard will need hungry and talented players on the bench to improve the team and keep everyone within the side motivated to maintain the phenomenal standards of the past 12 months.
Follow Fabio Porta on